Thursday, January 28, 2010
For week 3 (Feb 1 + 3)
Feb 1
Everyone needs their first xhtml exercise (a simple hyperlinked version of text and images from Erol Morris's blog post in the form of 10-15 "pages"). See Day 2 in the calendar as a reminder of the details - this should be uploaded to your netfiles as instructed (or another server you have access to). Remember to email me a link.

Feb 3
Your team needs to have answers to the following questions relating to assignment 1.
a. What is your team's subject matter - what is in the exhibition you're creating?
b. What are your design/communication goals? (what is the perspective offered by your exhibition on the objects being represented? For example, are you exhibiting the work of a single maker, counter to anthropological musuem norms that represent makers as anonymous members of an exotic culture?)
c. What is the organizational structure you will use? (geography, date, gender, function, etc?)
d. What will your kiosk's architecture be? (see this site for examples) And how does it serve your stated goals?

Pick one of your team members' blogs to use as a journal for this assignment - the other person's blog should link to that one. Post your answers to these questions there.
Tuesday, January 26, 2010
Mining the Museum, some initial thoughts for conversation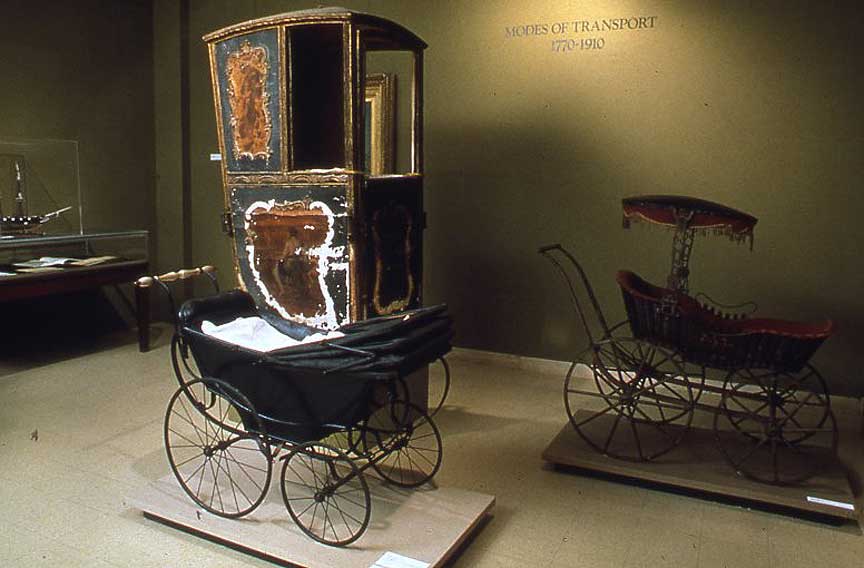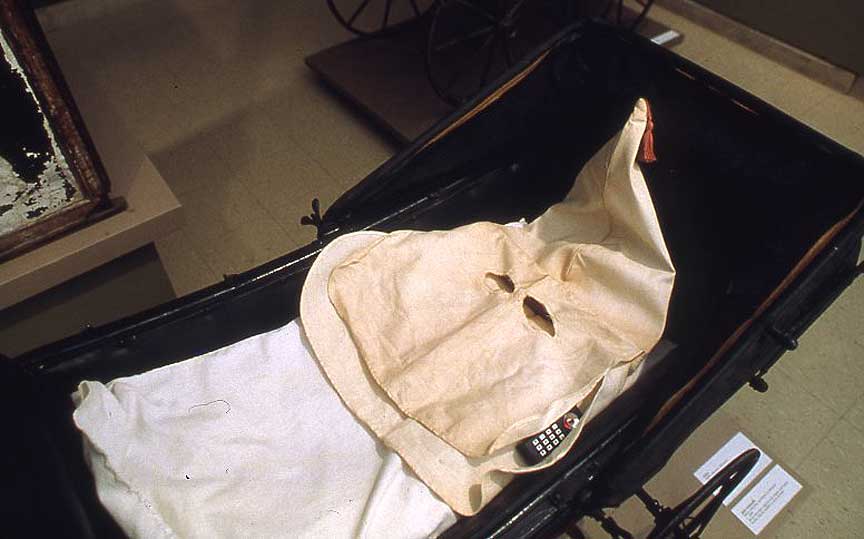 In looking at Stein's discussion of artist Fred Wilson's intervention within the Maryland Historical Society, we can discern a couple of specific methods that were used to generate the critical response from viewers that Wilson desired. In many regards, these methods are not unlike the kinds of decisions that must be made when designing a screen-based experience. Think, for example, about the way that Wilson categorized the narratives he was going to deal with ("historical truths", "human emotions", "slavery and rebellion", "dreams and achievements") and used colors and the architecture to delineate them for museum visitors. Scale is used to dramatic effect, as visitors are often presented with multiple vantage points that encourage different readings depending on the proximity, and hence the ability to see detail. This enacts a temporality for the visitor - remember one of the aspects of interaction we talked about on the first day of class was the necessity of recognizing changes in the system/object.
Some other tactics used by Wilson: the direct comparison between the portrait busts held by the museum (of Napoleon, Henry Clay and Andrew Jackson) and those they don't own (Tubman, Douglass, Banneker) to highlight gaps in the museum's collection and therefor its celebration of history; pointing to the mechanisms of display themselves - holding up for contemplation the vitrines and numbering systems that usually are considered ahistorical and neutral implements of the museum.
Monday, January 18, 2010
As We May Think
In reading Bush's 1945 article, pay particularly close attention to a few things that are central to his vision for information technology: 1) scale 2) compression 3) automation 4) archiving/sorting 5) speed 6) memory. It's also OK to note the issues with gender.
If you have a minute, take a look at this late 1980s representation of something similar to Bush's memex machine by Apple.



Archives
December 2009 January 2010 February 2010 March 2010 April 2010 May 2010
Subscribe to Posts [Atom]